Dr James Mather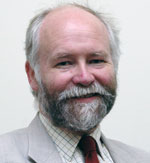 James Mather is Principal of Johnston & Mather, a chartered member of the RIBA and holds an MBA. Alongside Laurence Holt, James leads our training courses and also manages our architectural and CDM coordination businesses. He is an author and associate tutor at the College of Estate Management and was also recently appointed by the Church of England as a Quinquennial Surveyor for their properties, advising on church buildings of all ages. James is an Incorporated Member of the Association for Project Safety and a member of the Association for Project Management
James Mather is the author of the RICS Guidance Note on Managing the Design Delivery, and of Construction Project Teams - making them work profitably.
Laurence Holt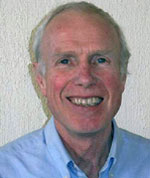 Laurence is a civil engineer who has specialised in management training programmes for many years. He has had a long association with Reading University and more recently with Regent University Centre for Entrepreneurship in the US and the Steinbis MBA (Germany). He joined Team-
IT
in 2000 and, alongside James Mather, is our main course leader. He was lead author of the
Project Management Handbook
and
You Can Start a Business
, a study and mentoring initiative in China with over 35,000 students to date. Laurence has designed and delivered training for Arup, Atkins and Cranfield School of Management.
Peter Knight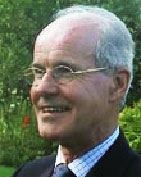 Peter's background is in human resources and business psychology. His speciality is organisational development. He has his own consultancy practice, and has had long-term associate relationships with P.A. consulting Group, London Business School, IMD Switzerland and UK National School of Government. He has designed HR-focused organisational development interventions including project management, process improvement and management skill development. Peter assists James and Laurence in leading our courses, particularly our international courses.
Jumoke Ogunbekun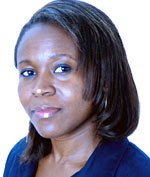 Jumoke Ogunbekun is a qualified Telecom Engineer and certified Programme / Project manager with over 15 years combined experience as a Telecom Consultant and Project Manager. She is a certified Project Manager with MSc, PMI, Prince2 and MSP qualification and an experienced Prince2 trainer. She has worked within many industry sectors in UK and Japan. She is well travelled and serves as a missionary to Rwanda where she has used her management experience to develop charities and churches.
Professor Colin Gray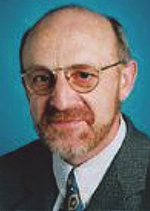 Professor Colin Gray was Head of School, School of Construction Management and Engineering, Reading University, now retired.
Colin lectures in advanced construction management for large, fast-build projects, based on detailed analysis of the processes of design and construction, their refinement and improvement and their improved management. Particular interests include production engineering, computer simulation, knowledge-based planning and construction production organisation design. His research interests are advanced computer planning tools for site operations, construction plant and design processes utilising Intelligent Knowledge-Based Systems (IKBS); site management practice; project productivity; specialist trade contractors; and design management.
Professor Brian L Atkin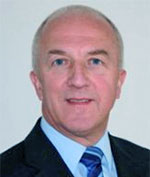 Professor Brian Atkin has a long association with Reading University, School of Construction Management and Engineering, culminating in a Visiting Professorship (1995-2010).
Currently, through his work at Queensland University of Technology, Australia, he is involved in the design and delivery of corporate education courses for Royal Dutch Shell in project management on a global basis. These courses are accredited by the APM.
Brian is also Professor, Department of Construction Sciences, Lund University, Sweden The appointment has focused on, among other things, contributing to the development of the Department's research strategy and plan in construction management.
Member of British Standards Institution Advisory Committee, CB/70 (2010-)
Member of British Standards Institution Technical Committee, FMW/1 (2010-) Fellow of the Royal Institute of Chartered Surveyors and the Chartered Institute of Building
Salam Al-Bizri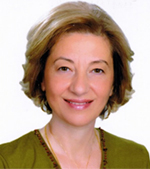 Salam Al-Bizri has more than 25 years experience in the Higher Education sector and the construction industry. Salam is now a senior lecturer at the University of Portsmouth. Her teaching interest is in the areas of construction project management, technology clusters, design management, supply chain management and process mapping.
Salam has been exploring issues surrounding integration of design and construction processes and how, through education, a better understanding of issues can be achieved, and best practice delivered.
With input from leading organisations in the field such as Multiplex, Mace, Lend Lease and Rise, Salam has been developing several courses and lectures, sourced and developed site based case studies to enable these organisations to question their management approaches. These courses and lectures are at undergraduate, postgraduate level and CPD modules, as well as a tailored course to site teams and their trade contractors.
Shirley Douglas
Shirley joined Johnston & Mather in 2002 as our Office Administrator, responsible for the day to day running of the office, managing the accounts and personnel. She also organises the training courses arranging venue hire, advertising, sending out literature and taking bookings.